Meet Dr. Amber Runnerstrum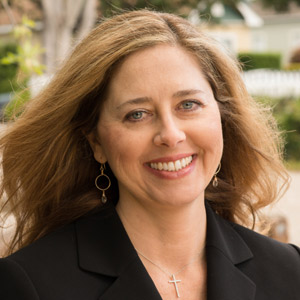 Since 1999, Dr. Amber Runnerstrum has delivered high-quality chiropractic care to patients wishing to optimize their wellness potential and live a better life. At Runnerstrum Chiropractic & Nutrition we welcome every member of the family, from babies and children to parents and grandparents. We emphasize a gentle and personal approach to health care, with a particular emphasis on stress reduction and nutritional optimization.
A Defining Moment
Dr. Runnerstrum is a second-generation chiropractor, receiving her Doctor of Chiropractic degree from Palmer College of Chiropractic-West in 1998. In her first year of practice, she had to confront a debilitating problem: she was enduring excruciating back pain on a regular basis. In spite of regular adjustments, she would only experience temporary relief. She couldn't understand why her treatments weren't holding.
During this time, she became aware of an established chiropractic approach called Neuro Emotional Technique (NET). She was intrigued and enrolled in the course. This action completely changed her life, as well as the lives of her many future patients. She discovered that the unfamiliar stress she was dealing with as a new business owner was preventing her from receiving optimal healing from her adjustments. NET alleviated the stress in her physiology, and her back pain quickly went away. To this day, every patient in her practice is checked for emotional stressors as a possible component of their pain or health issue.
A Desire for Clinical Excellence
Dr. Runnerstrums's thirst for knowledge has led her to pursue extensive post-graduate study, with ongoing training and certification in these areas:
Neuro Emotional Technique (NET)
Quantum Neurology®
Functional medicine
Applied Clinical Nutrition
She's also a member of the O.N.E. Research Foundation, an organization dedicated to university studies on the positive effects of NET as it relates to measurable brain function.
Enjoying Family Life in Arroyo Grande
Dr. Runnerstrum is married and has one daughter. She also refers to herself as a "dog mom." She loves to spend time with her family, whether it's for beach outings or camping adventures, along with hiking, biking and the simple pleasures of outdoor life.
We'd love to welcome you or your child as a new patient. We go the extra mile to gain your trust and accommodate your needs.
---
Dr. Amber Runnerstrum | Runnerstrum Chiropractic & Nutrition | (805) 481-9191